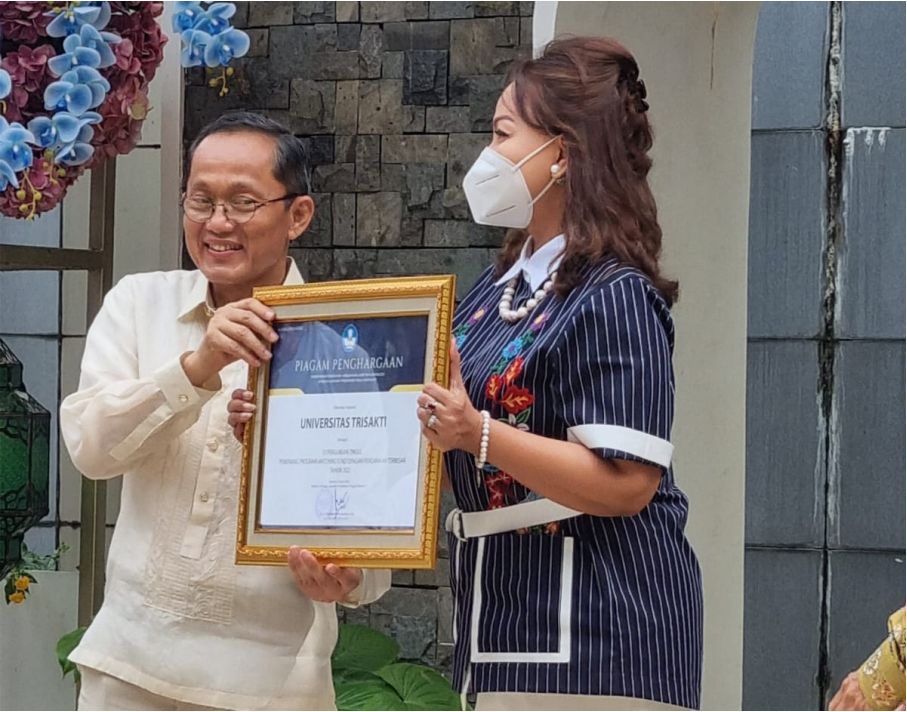 The Certificate of Merit Award from the LLDIKTI Zone III
Halal Bi Halal of Universitas Trisakti was held through a hybrid meeting (online and offline) together with all academic communities on Wednesday, 11 May 2022 at the Plaza Campus A and via Zoom Meeting. During the event, the Higher Education Service Agency of Zone III of the Ministry of Education, Culture, Research, and Technology awarded Universitas Trisakti as:
1. The Best Performing University in Research and Community Service
2. Top 10 Winner of the Matching Fund Program with the highest funding on 2021
3. Organizer of the Vaccination Center of the Third Dose (Booster) of the COVID-19 Vaccine within the scope of the Higher Education Service Agency of Zone III.
The event was closed with an informal meeting of the invitees and an entertainment show from the leaders of Universitas Trisakti.