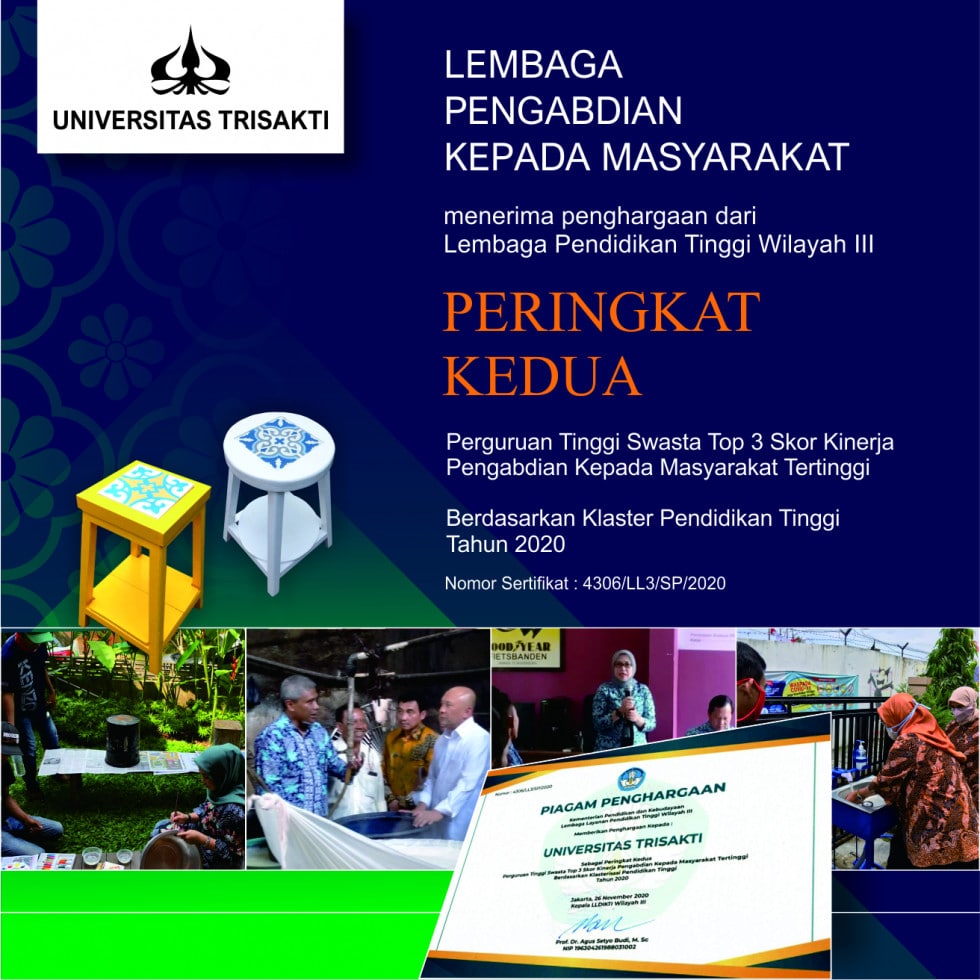 The Community Service Institute of Universitas Trisakti Receives Award from Higher Education Agency Zone III
Universitas Trisakti receives an award as a Runner Up for Best Private Universities in Jakarta, hence Universitas Trisakti is amongst the Top Three Higher Education with the highest score on community service performance.
Below are the achievements of community services that were successfully executed:
Training in Creating Simple Furniture — Ariani Rachman
Re-utilization of Waste Items — Menul Teguh Riyanti
Revitalization of Tofu and Tempeh of Semanan — Muh. Burhannudin, Ida Busneti
Training of Work Safety — Mustamina Maulani
Training of Clean and Healthy Lifestyle for the people of Kelurahan Cisalak Depok — Melati Fachrul
Hopefully, this award sparks a new spirit in the academic community of Universitas Trisakti to continue providing service and synergize with the communities in improving the quality of the nation.