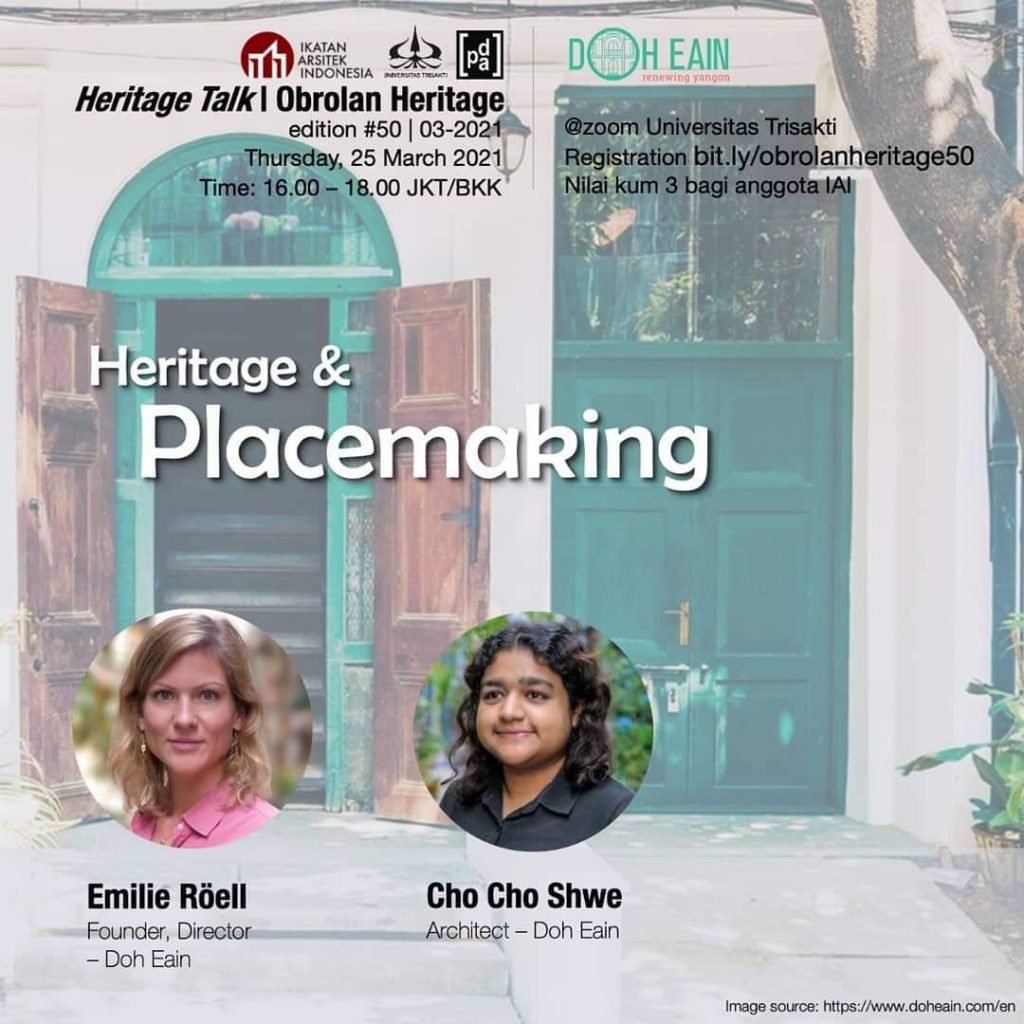 HERITAGE & PLACEMAKING
Over the last years, Doh Eain, a Yangon-based non-profit organization, has developed a model to assist Yangon residents to renovate their homes. Doh Eain has worked with owners of heritage buildings, offering them financing and restoration support in return for period property management. Through this model, they have been able to renovate several properties in Yangon so far. Alongside this work, they undertake public space upgrades to also improve the surrounding public realm, such as the Alley Garden Project.
This talk is to discuss and explore their approach. It will also be a moment to understand the challenges for the restoration of privately owned heritage and for the exchange of ideas about relevant models of restoration in Indonesia and Myanmar.
Heritage Talk OH #50 | 03-2021
Speaker: Emilie RöellFounder, Director – Doh Eain
Cho Cho ShweArchitect – Doh Eain
Thursday, 25 March 2021 – 16.00 – 18.00 JKT/BKK @zoom Universitas Trisakti
Registration: bit.ly/obrolanheritage50 ((Three kum points for members of IAI)
This event is jointly organized by the Center of Architecture Documentation, the Indonesian Architect Association, the Architecture Study Program of Universitas Trisakti, and Doh Eain.
#magister_arsitektur #Trisakti